Scented air freshener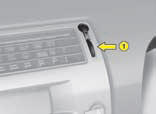 The scented air freshener is located to the right of the central air vent.
You can stop or adjust the flow of scented air, via control 1.
The central air vents should be open.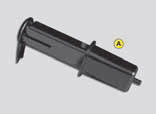 To remove the cartridge, take the cap A off the new cartridge that you will fit and put it on the cartridge you are removing.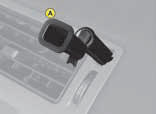 To remove the cartridge, take the cap A from your new cartridge and place it in the small orifice of the cartridge you are removing. Pull.
The cartridges need replacing from time to time.
As a matter of safety, use the scented air freshener and cartridges only for the purpose intended, in conformity with the user instructions.
Keep the cartridge packaging together with the user instructions and precautions.
Do not dismantle the cartridges.
Do not touch the scent mesh.
Never try to refill the scented air freshener or the cartridges with a freshener other than those approved by CITROËN.
Keep these items away from children and animals.
Avoid them coming into contact with the skin or eyes.
In the event of ingestion, consult a doctor and show him the packaging or the label.
Do not install, remove or adjust a cartridge while driving.
See also:
A new automotive experience
The new Citroen C3 retains a feature central to its unique personality: the Zenith windscreen, providing best-in-segment visibility. Bringing the landscape into the cabin, this true technological ...
Button controls
...
I.C.E. cool
Citroën DS3 is available with Citroën's latest in-car technology such as the integrated MyWay satellite navigation unit which incorporates a sophisticated audio and multimedia system, wi ...