Opening
Remote control key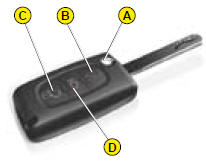 A. Key release / storage.
B. Locking of the vehicle.
C. Unlocking of the vehicle.
D. Guide-me-home lighting.
Opening the boot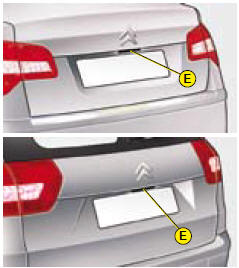 Press upwards on the lever E.
The boot automatically locks when the vehicle is moving at a speed of over 10 km/h (6 mph), even if automatic central locking is deactivated.
It is unlocked when a door is opened or when the central locking button is pressed (speed lower than 10 km/h (6mph)).
Fuel tank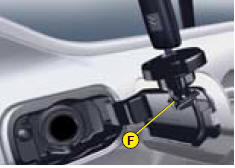 To open the fuel flap, press on the top left part of it, then pull from the edge.
Locking filler cap
Turn the key a quarter turn to lock and unlock the filler cap.
When refuelling, place the cap on hook F.
Tank capacity: approximately 71 litres
Bonnet release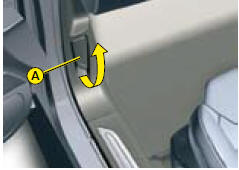 This operation should only be performed while the vehicle is stationary.
Open the door.
To unlock, pull release lever A.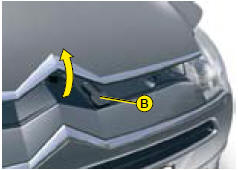 Lift up lever B, then raise the bonnet.
Spare wheel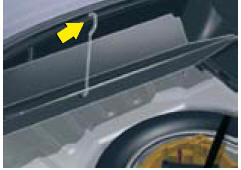 Saloon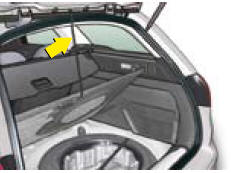 Tourer
Note: The tools are to be found in a protective holder inside the spare wheel.
Access to the spare wheel
To access the spare wheel:
1. Lift up the boot floor using the strap (saloon) or the retractable hook (Tourer).
2. Fold back the boot carpet (saloon).
3. Attach the hook to the upper section of the boot.
4. To remove the spare wheel, detach the strap then push the wheel forwards, before lifting it out.
Puncture kit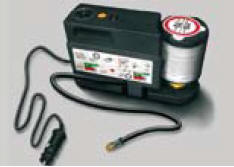 The puncture repair kit is a complete system including a compressor and a setting product.
See also:
Ventilation
Advice on interior settings ...
Airbags
Your vehicle may have: A driver's airbag located in the steering wheel, under the central cover. A passenger's airbag in the dashboard. Two side airbags located in the backrests of the driver's ...
Child safety
When children are in the car For maximum safety, consult the relevant authority in your country to be sure that you know the rules for the carrying of children. Observe the following recommendation ...