Frequently-asked questions
The table below provides answers to the questions that are asked the most frequently.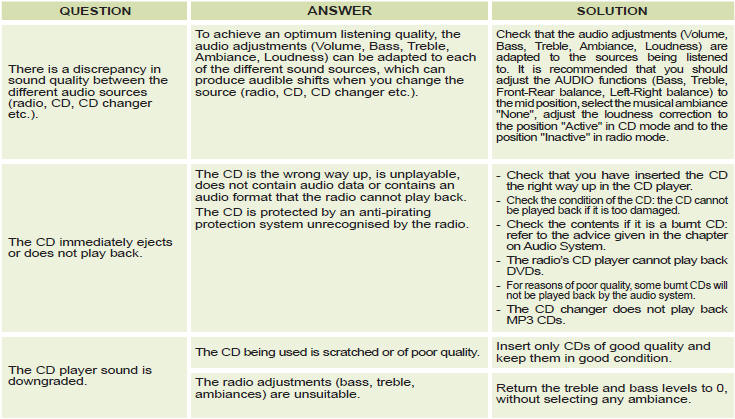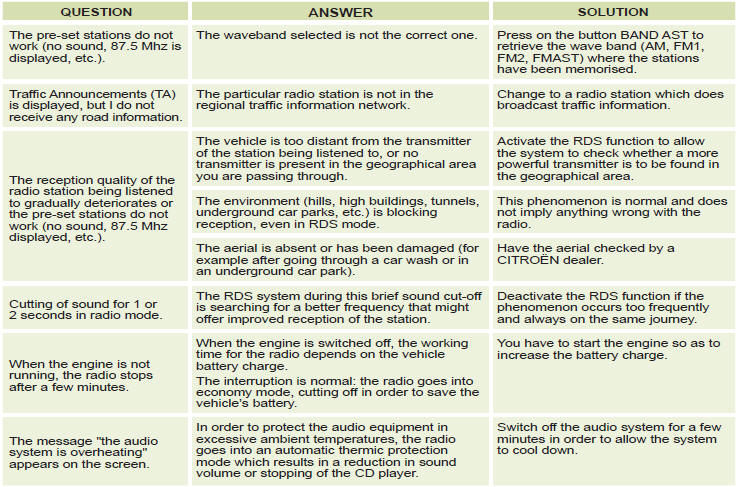 See also:
Cruise control
This driving assistance function allows you to drive at the speed of your choice without the need to action the accelerator. It is active over speeds of around 40 km/h (25 mph). Remark: For the ...
Headlamp adjustment
To avoid causing a nuisance to other road users, the height of the headlamps should be adjusted in relation to the load in the vehicle. 0 . 1 or 2 people in the front seats. -. 3 people. 1. 5 ...
Speed limiter
This driving aid allows you to choose a maximum speed that you do not wish to exceed. This has to be over 30 km/h (19 mph). The speed limiter controls are located on the steering wheel. Note: Th ...