Fuses
Dashboard
FUSEBOXES
The 2 fuseboxes are located below the dashboard and under the bonnet.
Replacing a fuse
Before replacing a fuse, you should ascertain the cause of the fault and have it remedied. The numbers of the fuses are indicated on the fusebox.
Replace the fuse that has blown with one of the same rating (same colour).
Use the special pliers 1 placed on the flap close to the fuseboxes.
The flap also has spare fuses available.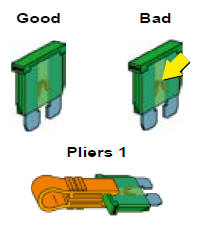 Dashboard fuses
To access the fuses under the dashboard, open the glovebox and then detach the stowage cover.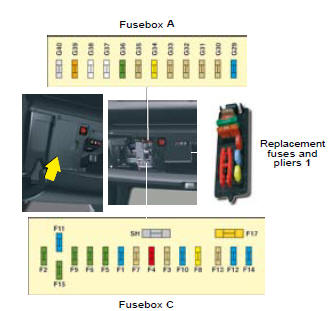 Table of fuses
Fusebox A

Fusebox B

Fusebox C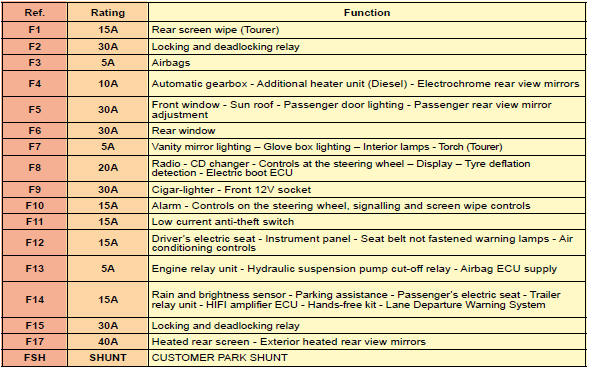 Under the bonnet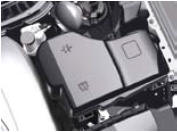 To access the fusebox under the bonnet, undo each screw by a 1/4 turn.
After a repair, take care to reclose the cover.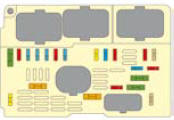 Any repairs on the MAXI fuses (that give additional protection), located in the fuseboxes, must be left to a CITROËN dealer.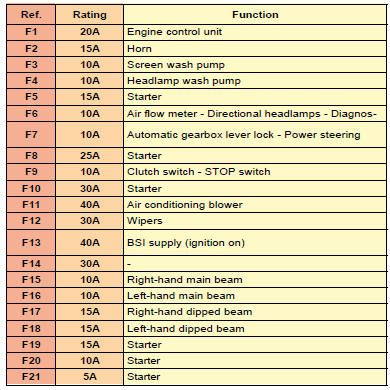 See also:
Panoramic sunroof (Tourer)
This device comprises a tinted glass panoramic surface 1 to improve brightness and vision in the passenger compartment. It is fitted with an electrical blind 2 to help maintain a comfortable temp ...
Switch panel
Lighting of the indicator lamp indicates the status of the corresponding function. A. Activation of the electric child lock or Deactivation of the interior volumetric alarm. Deactivation of th ...
Adjustment
When stationary , pull the control to unlock the steering wheel. Adjust the height and depth. Push the control to lock the steering wheel. As a safety precaution, it is imperative that ...