Fuel consumption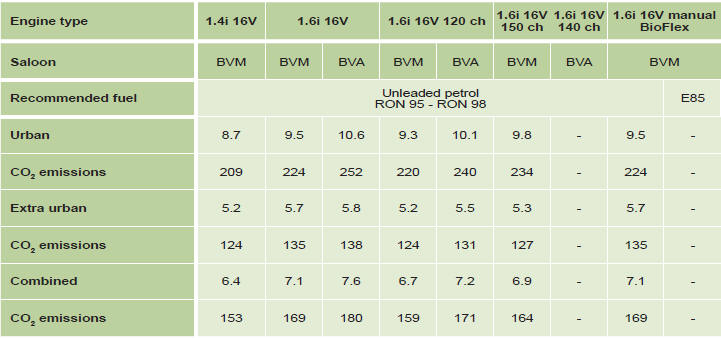 These consumption values are established in compliance with European directive 80/1268/CEE. They can vary depending on how the vehicle is driven, on the prevailing traffic conditions, on weather conditions, on vehicle load, on how the vehicle has been maintained and also on how many accessories are in use.
The fuel consumption figures quoted are correct at time of going to press.
See also:
Child safety
When children are in the car For maximum safety, consult the relevant authority in your country to be sure that you know the rules for the carrying of children. Observe the following recommendation ...
Fuses under the dashboard
Fuse box Fuse box To access the engine compartment fusebox, detach and remove the cover. After any repair, reclose the cover very carefully. If the cover is not correctly positioned o ...
Replacing a fuse
Fuse box There are two fuse boxes, one below the dashboard and one under the bonnet. Fuses under the dashboard To access the fuses below the dashboard, pull back the access cover, undo the screws ...