Fuel consumption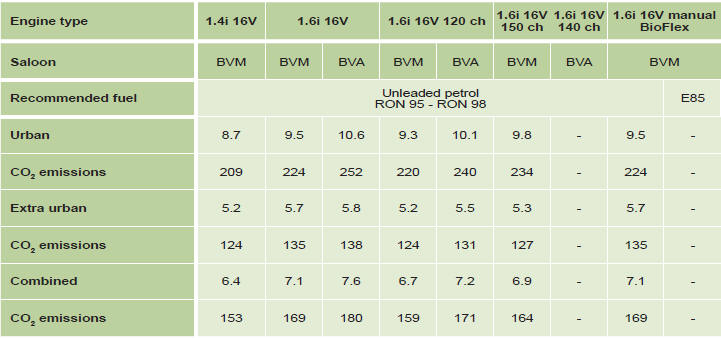 These consumption values are established in compliance with European directive 80/1268/CEE. They can vary depending on how the vehicle is driven, on the prevailing traffic conditions, on weather conditions, on vehicle load, on how the vehicle has been maintained and also on how many accessories are in use.
The fuel consumption figures quoted are correct at time of going to press.
See also:
Remote control
Note: The simultaneous use of other high frequency equipment (mobile telephones, domestic alarms, etc.) may momentarily hinder the operation of the remote control. If there is a permanent fault, ...
Main Menu
The instrument panel B is located in the centre of the dashboard. With the vehicle stationary, you can access the main menu of the instrument panel by quickly pressing on the left-hand rotating c ...
Overview
Citroën has announced the new Citroën DS3 will be unveiled at the Frankfurt Motor Show 2009. The Citroën DS3 will be the first model from Citroën's brand new DS line, a product ...